NEWS

BACK TO LIST
[KDI School - Freie Universitat Berlin] IKS Special Lecture Series 2
Date 2022-01-24 04:41
CategoryNews
Hit924
On January 11, 2022, Professor Sophia Lee (Chung-Ang University) conducted the second lecture of the KDIS-FUB IKS Special Lecture Series jointly hosted by the KDI School and the Institute of Korean Studies (IKS) at Freie Universitat Berlin (FUB). Titled "Regional Gaps and Inequalities among the Young Generation(s) in South Korea," the special lecture lasted for 50 minutes and was conducted via Webex (online).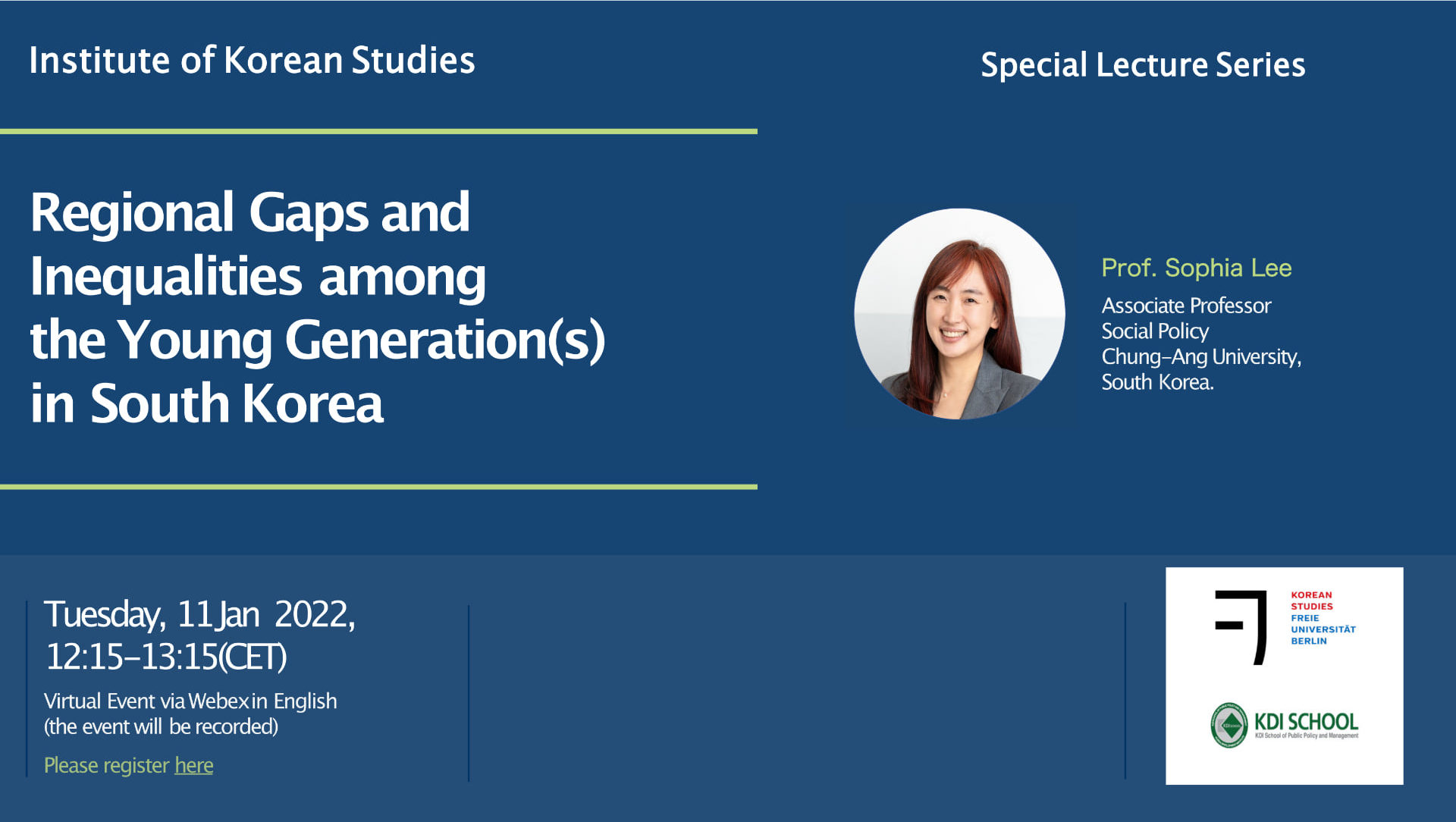 During the lecture, Professor Lee discussed the topic of "Regional Gaps and Inequalities among the Young Generation in South Korea," stating, "We need to create an ecological place tailored to the region through the recognition and active encouragement of social and ecological useful activities of young people in the community." Moreover, she emphasized, "The regional gap problem and youth inequality problem are closely linked, and the youth problem must find an exit strategy through balanced regional development."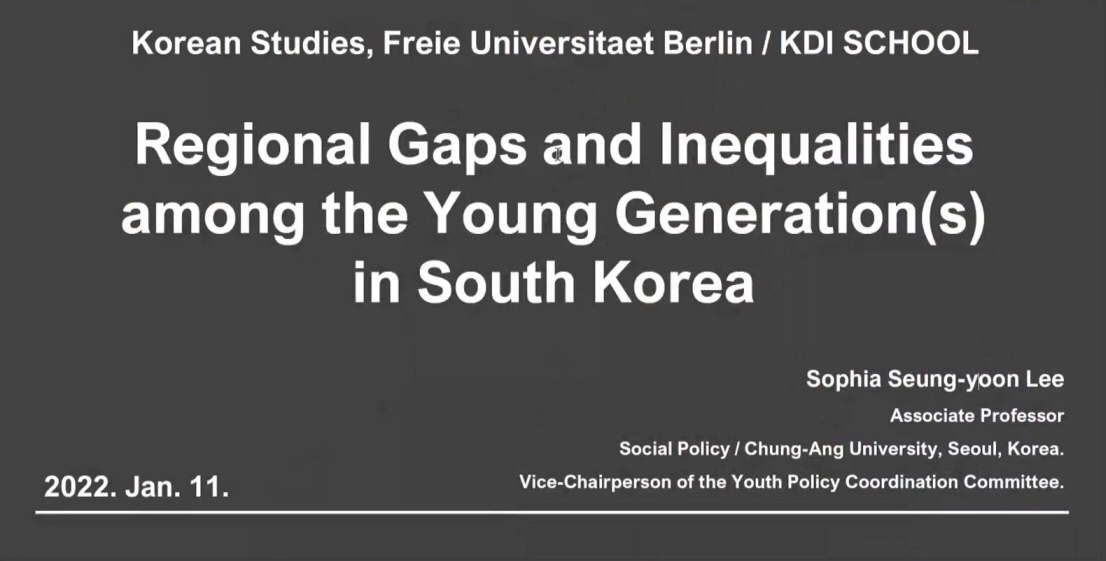 The Public Diplomacy Project of KDI School is a partnership involving distinguished universities in the Washington D.C. area and Berlin, Germany, that aims to provide direct support for the Korea Studies Program at these respective universities. Through this project, KDI School intends to expand and reinforce its network of scholars and experts on Korean studies who can help to promote mutual understanding between Korea and the global community through research projects and outreach activities.
Additional information about the KDI School-FU IKS Korea-Europe Center can be found on the website (https://www.geschkult.fu-berlin.de/e/oas/korea-studien/korea-eu/index.html).
Related News
Most Read