NEWS

BACK TO LIST
OECD Report on Public Communication: The Global Context and the Way Forward
Date 2022-03-16 09:03
CategoryResearch and Education
Hit1026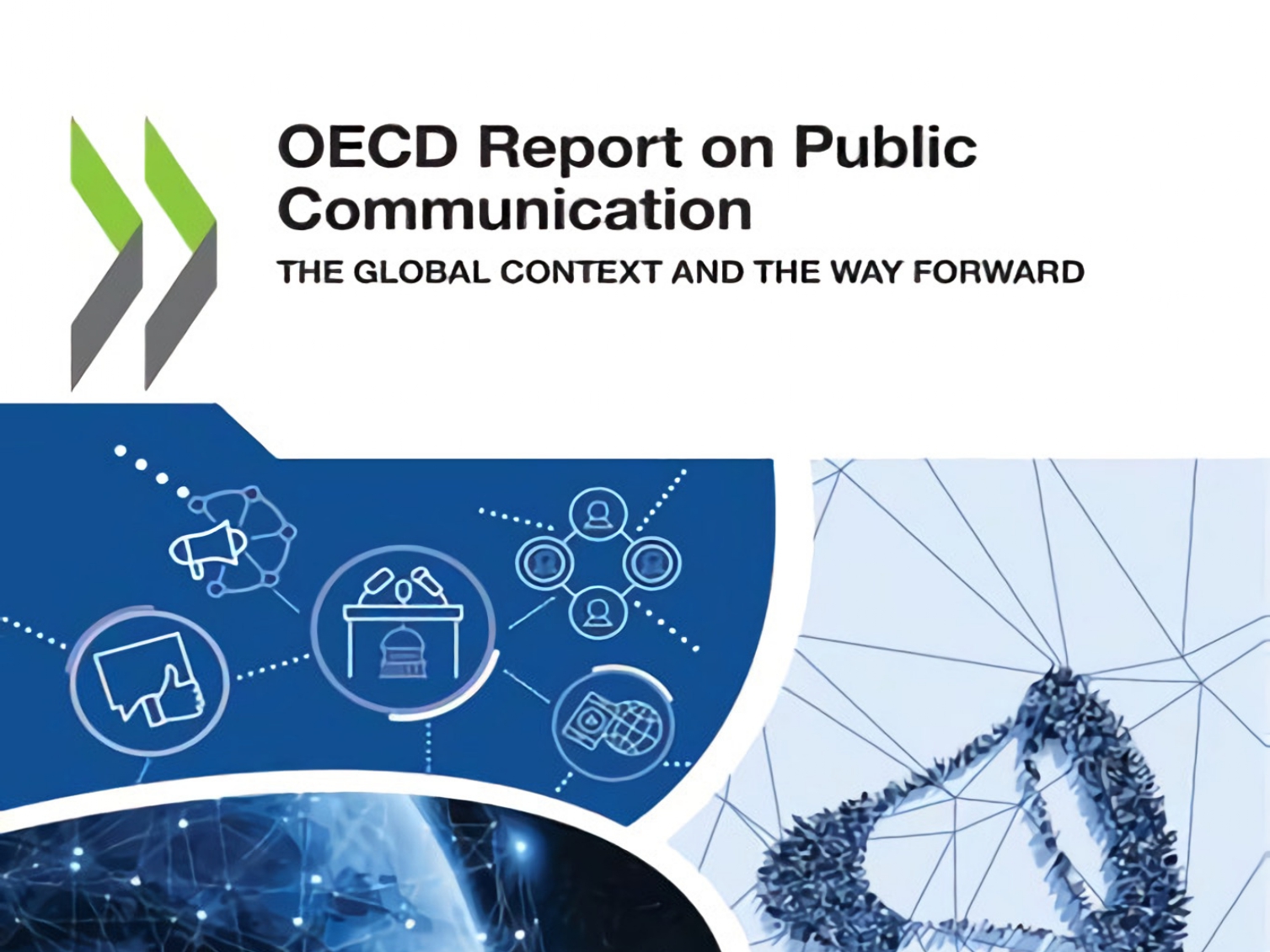 The first report of OECD on public communication titled "OECD Report on Public Communication: The Global Context and the Way Forward" was published in December 21, 2021. The report consists of seven chapters; 1) Redefining the role of the public communication in an evolving information ecosystem; 2) Governance of public communication; 3) Evidence-based and data-driven public communication; 4) Evaluating public communication; 5) Communicating in an evolving and fast-paced digital age; 6) Public communication response to the challenges of mis- and disinformation and 7) Communication of application for openness and improved public policies and services.
Considering the complexity of the environment in the age of technology, the report highlights the effort of governments to utilize public communication effectively as a tool contributing to effective policy design, greater citizen trust, service delivery, and ultimately to stronger democracy. Furthermore, it emphasizes the strategic role public communication plays in not only just providing information but also pursuing policy objectives and promoting more open government. Importantly, it examines the structure of the public communication structure, mandates and practices of the governmental centers and health ministries from 46 countries around world. In addition, the report highlights ground-breaking effort of - governments towards the professionalization of the public communication function and identifies the research gaps for further research to support the transition in the area of public communication.
The report was published with the support of different policy makers, government managers, industry leaders, and academics in the field of public communication. Among others, this report was supported and co-authored by Professor Taejun (David) Lee of KDI School of Public Policy and Management. His fields of specialization include, but are not limited to, ICT (Information Communication Technologies) for Sustainable Development Goals (SDGs), Digital Government, Government Innovation, Open Government, Public Communication and Culture and Local Development. He also leads the Open Government and Innovation Lab (OGI Lab) at KDIS. Alongside other organizations, KDI School of Public Policy and Management also additionally contributed to the publication of this report financially through its 2019-2020 KDI School Faculty Research Grant.
Indeed, in today's globalized and inter-connected world, public communication plays an increasingly important role not only in terms of managing public administration but also in terms of improving the accountability, transparency and integrity of governments through providing information, and listening and responding to citizens in the service of the common good. In other words, effective public communication is an essential pillar of democracy. For additional information and to have access to this insightful report i, kindly visit the following link (https://www.oecd.org/publications/oecd-report-on-public-communication-22f8031c-en.htm).
Related News
Most Read