NEWS

BACK TO LIST
The 2022 KDIS Alumni Representative Meeting
Date 2022-03-31 15:05
CategoryStory
Hit343
KDIS emphasizes sustaining a constant connection with its large alumni base, and the result is the intense bonding that the institute has maintained over the years. To continue its ongoing outreach activities, the KDSI Alumni Representatives virtually convened on February 18, 2022.
The meetings were held to discuss various methods of keeping the alumni groups up and running and were took place over two sessions due to time differences.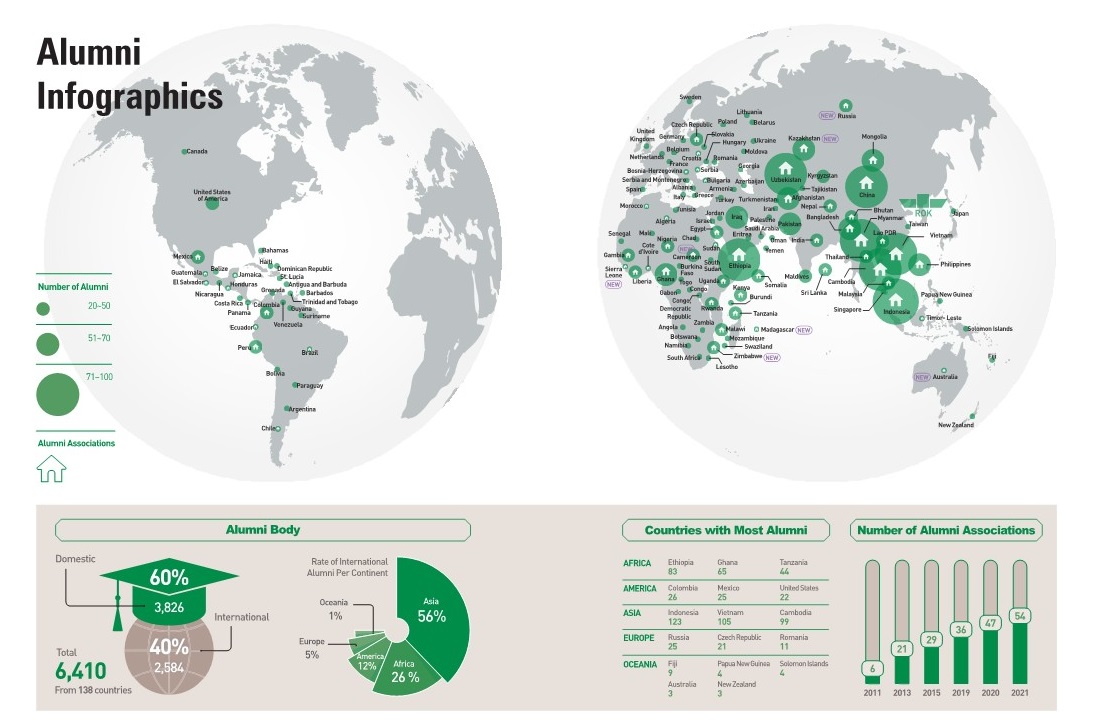 The first session included 11 Alumni Representatives from Brazil, Chile, Colombia, Honduras, Jamaica, Mexico, Malaysia, Thailand, and Australia, while the second session included 15 Alumni Representatives from Botswana, Ghana, Kenya, Madagascar, Nigeria, Rwanda, Uganda, Bhutan, India, Kazakhstan, Sri Lanka, and the South East Europe Group.
Issues on the agenda included the KDIS Connect app, in which the alumni were encouraged to download the KDIS Connect app for the sake of easy connection with other alumni, and a user satisfaction survey will be conducted on the app.
To keep the alumni network consolidated and alive, the Alumni Representatives were recommended to develop programs for their members and discuss topics, share ideas, and experiences.
KDIS would promote the events to all alumni and students vis official emails, among other contributions, and provide feedback on funding opportunities for the alumni projects that require a significant portion of the budget.
Moreover, the Alumni Representatives were recommended to join the KDI School Alumni Working Partner Program, an annual program to connect KDIS alumni as working partners to accomplish the sustainable development goals (SDGs) and submit the necessary documentation and reports, even for those who are not receiving financial aid, as the reports will be evaluated.
In December 2022, the alumni together with the top three teams will be invited to Korea to participate in the KDIS Alumni Workshop and the 25th anniversary on December 5. The workshop will consist of cultural and academic programs and last for about three days.
Rewards will be granted to Alumni Representatives who provide the school with updated contact details of alumni at the end of the year so that they could obtain the latest information and news from the school.
In addition, the Alumni Representatives suggested that a standard document template be in place to use when they develop an association's governance/regulations. Last, the Alumni Representatives suggested that the school initiate contact with the KOICA/Korean Embassy/Korean Organizations in their countries to enable them to connect and cooperate with the organizations.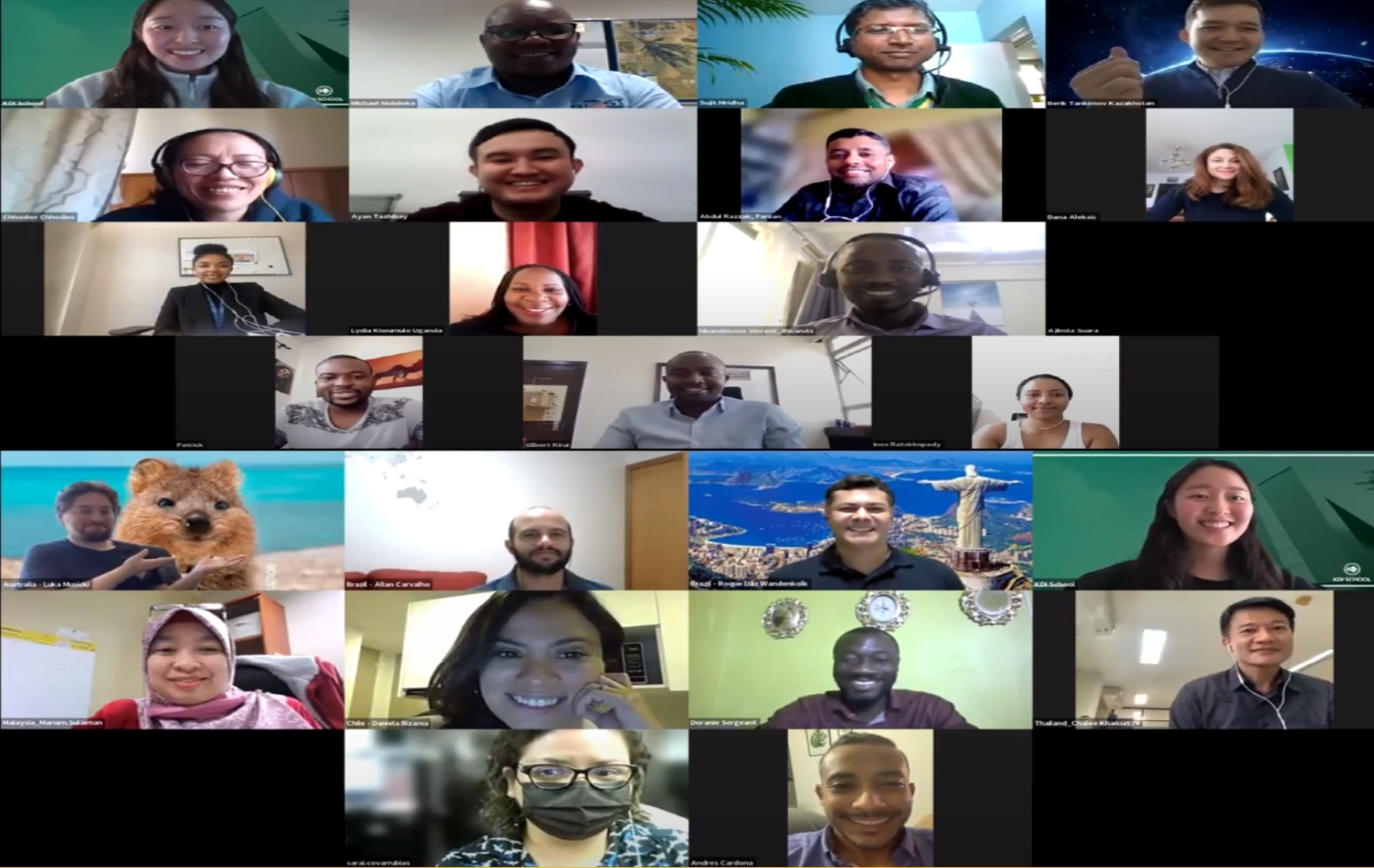 After the Zoom meeting, the representatives took a group photo, and all the alumni were encouraged to participate in the programs so that we could connect with one another all over the world.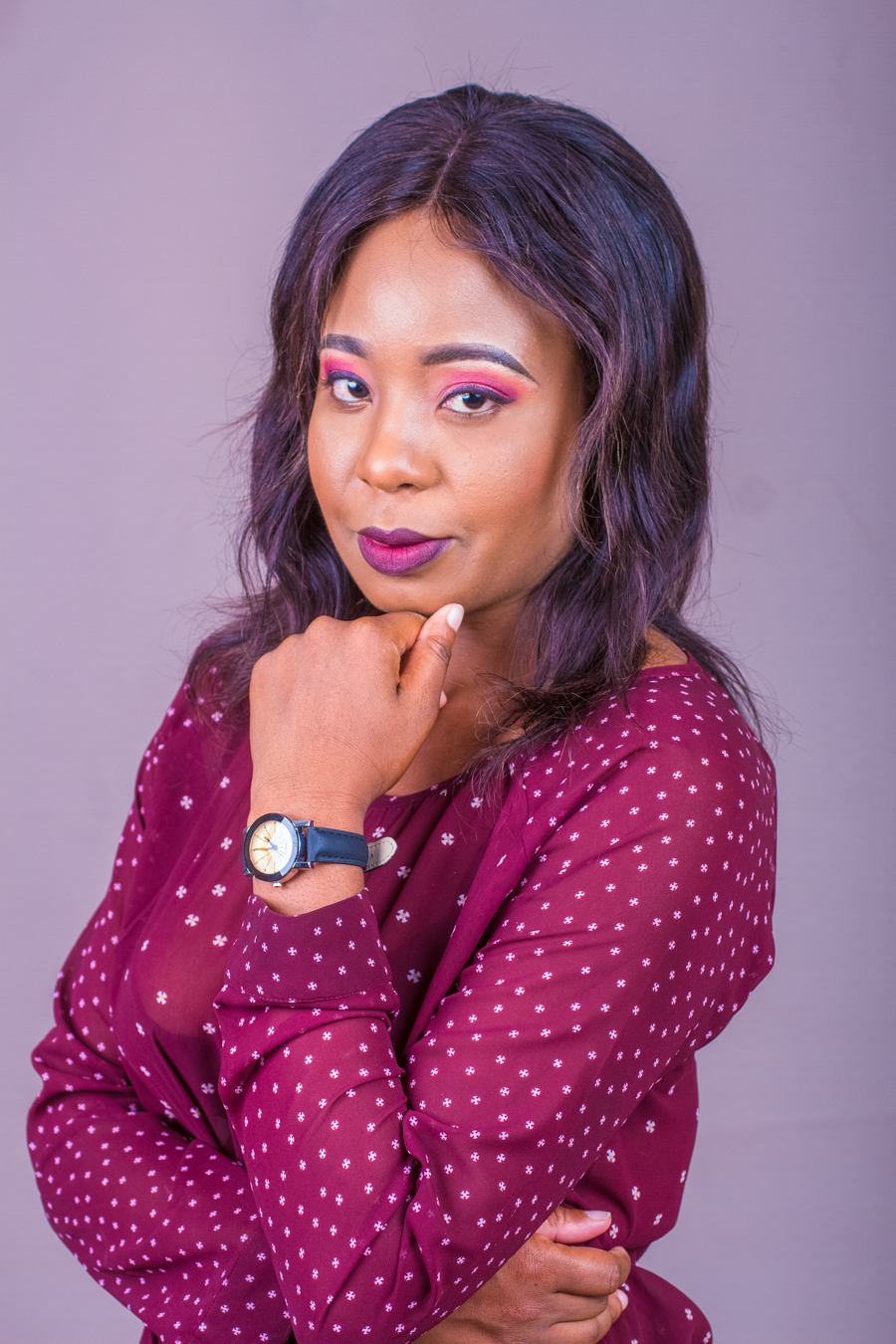 Lindsay Chiswe
2022 SPRING / MPP/ Zimbabwe
linzychiswe@gmail.com

Related News
Most Read