NEWS

BACK TO LIST
From a Vietnamese small girl to an Australian Manager at a Big4 bank in Australia (Yen Thi Hai Dam, 2010 MPP)
Date 2023-08-25 14:30
CategoryResearch and Education
Hit679
2nd Winner
Category 3) Self-Development Area
Subject E) Story of Experience as an Influencer
(Summary) The author, a Vietnamese woman, describes her journey from a small girl to an Australian finance manager at a Big4 bank. She credits her success to her education at KDI School, which exposed her to a diverse range of cultures and perspectives. After graduating from KDI, she moved to Australia and secured an internship at a business incubator. She then worked in various finance and business analytics manager roles in different industries. With the advent of AI, she transitioned into a management position at ANZ Bank, where she uses cutting-edge technologies to help customers predict customer profiles, sales trends, and manage their finances. She is passionate about using AI to revolutionize the way businesses work and drive growth. She's grateful to KDI education, family and friends' love and support.
In 2010, I embarked on a transformative journey that would shape my future and lead me to achieve remarkable success. I was awarded a global scholarship to study at KDI School, an esteemed institution renowned for its international education and diverse student body comprising individuals from 130 countries worldwide. Little did I know that this experience would pave the way for a remarkable career as an influencer, finance professional, and AI enthusiast.
Expanding Horizons at KDI School:
During my time at KDI School, I focused on enhancing my expertise in finance, with a particular emphasis on corporate finance. However, the education I received extended beyond the classroom. Interacting with students from diverse cultural backgrounds opened my eyes to the importance of working, growing, and thriving in a multicultural environment. This exposure to different perspectives and ideas would prove invaluable throughout my journey.
A) INTERNATIONAL FOOD FESTIVAL WITH KDI FRIENDS IN 2010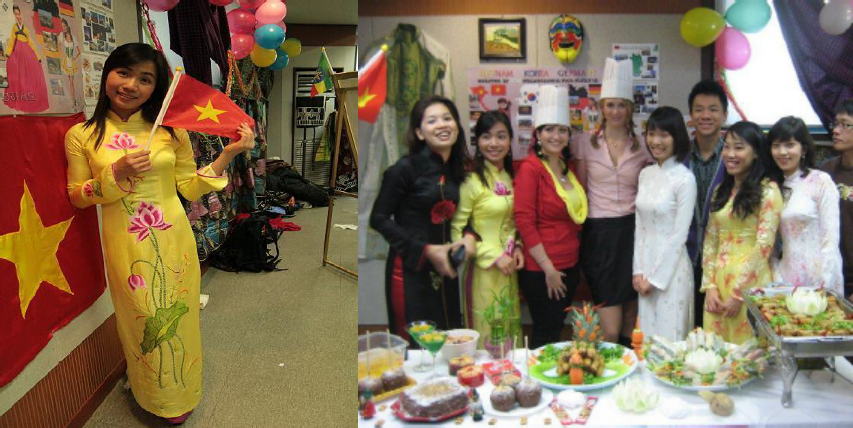 Seizing Opportunities in Australia:
Following my graduation from KDI School in 2011, I was determined to turn my dreams into reality. Fortune smiled upon me when I secured an internship at Darebin Enterprise Centre, a prominent business incubator and consulting firm in Australia. This opportunity not only enabled me to gain hands-on experience but also solidified my position within the company. With the support of my KDI
education and qualifications, I successfully passed the Australian skill assessment, paving the way for Australian citizenship while still retaining my Vietnamese roots.
Growing in International Work Environments:
Over the past 12 years since the milestone of my KDI education, I have embraced a continuous growth mindset and thrived in various international work environments. Fueled by the spirit instilled by KDI's esteemed lecturers, including Professor Sang Woo Nam, I have remained committed to believing in myself and continuously challenging myself to acquire higher levels of knowledge.
B) AN AUSTRALIAN VIETNAMESES
Born Manager, working at the headquarter of ANZ bank, a big four bank in Australia and having offices across 35 countries. She got an Australian citizenship after passing the skill assessment (thanks KDI for corporate finance subject). Also Getting Australian Citizenship with her husband (who she met first in South Korea while studying at KDI school)😊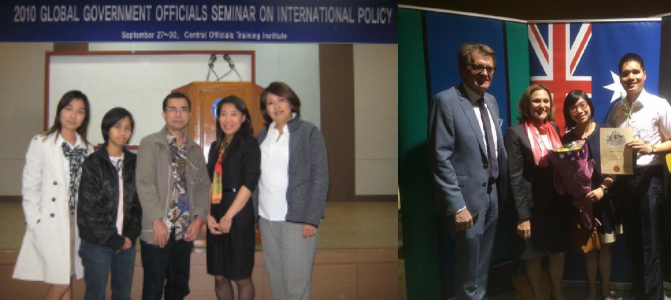 A Diverse Career Path:
My career trajectory has been marked by diverse experiences in the finance and business analytics realm. I have had the privilege of working across multiple industries, including retail, wholesale, manufacturing, finance services, and banking. However, I never stopped learning and seeking new avenues for personal and professional development.
Unlocking the Potential of AI:
With the advent of rapid AI and machine learning advancements such as GPT and Bard, I recognized the tremendous potential these technologies held. Driven by my unwavering belief in self and the principles instilled by KDI, I successfully transitioned into a higher-grade management position in Business Analytics, that focused on leveraging cloud computing and artificial intelligence at ANZ Bank, one of Australia's prominent "big four" banks with offices across 35 countries.
C) BEING A BUSINESS MANAGER
Being a Business Manager (Project Finance team, then Business Analytics team) working at the headquarter of ANZ bank, a Big4 banking in Australia with offices across 35 countries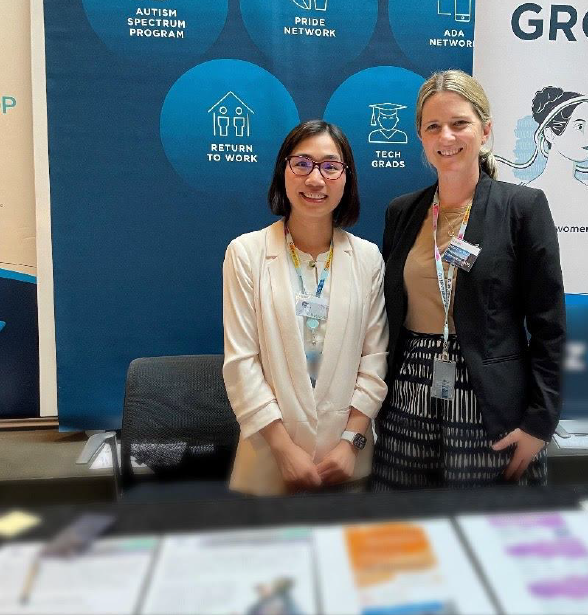 Revolutionizing Business Growth:
In my current role as Business Analytics (Management Level) at ANZ Bank, I am entrusted with utilizing cutting-edge technologies to enable our customers to predict customer profiles, sales trends, and manage their receivables, payables, and cash flow. Collaborating with colleagues who share a similar passion for revolutionizing the way we work and drive business growth through AI has been a truly fulfilling experience.
D) ATTENDING GOOGLE CLOUD SUMMIT
Attending Google Cloud Summit recently about Artificial Intelligence and Machine Learning, Melbourne Australia. Her team at ANZ is applying Machine Learning, Cloud and AI to help ANZ customers to understand sales performance, fee & charges, and household spending.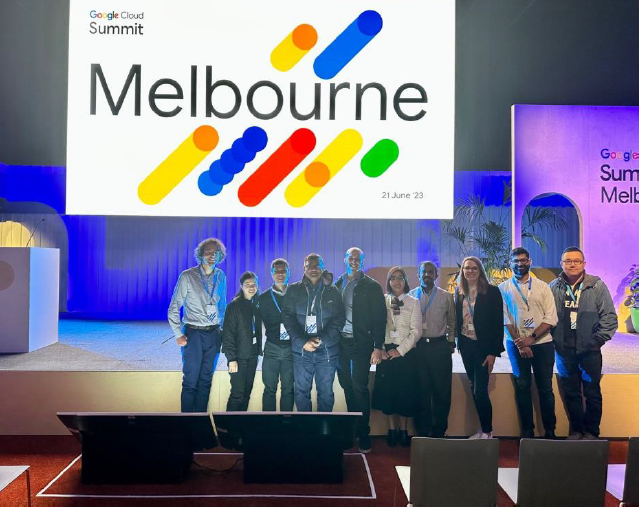 My journey from a small girl in Vietnam to an Australian Finance Manager and AI enthusiast has been an extraordinary one. From my formative years at KDI School to seizing opportunities in Australia
and embracing international work environments, I have consistently applied the principles of self-belief and continuous growth. With a firm foundation in finance and an unwavering passion for AI, I have found myself at the forefront of innovation, empowering businesses to thrive in the digital age. My story is a testament to the transformative power of education, unwavering determination, and the courage to challenge oneself beyond conventional boundaries. Thank you KDI school for making my dream come true.
Related News
Most Read