NEWS

BACK TO LIST
Inflation and Deflation in Asia
Date 2022-05-13 17:24
CategoryResearch and Education
Hit423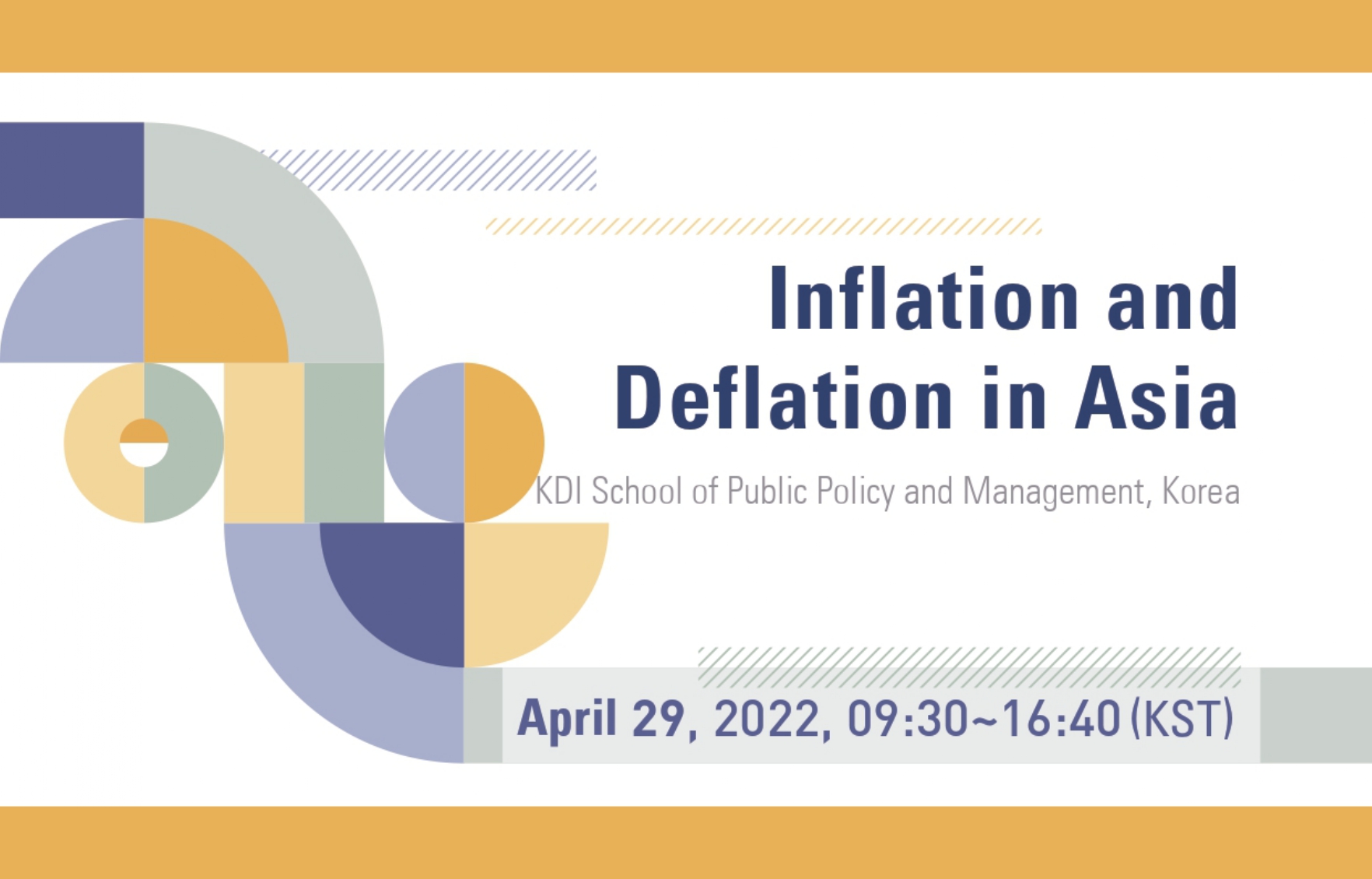 The world's main economies have struggled with deflation and inflation since the global financial crisis in 2008, this phenomena also became a front burner topic upon the emergence of global health pandemic, Covid-19. Therefore, KDI School, as one of Asia's top think tanks, has shown ongoing dedication towards supporting optimal policy approaches based on in-depth studies of contemporary economic and social concerns in this ever-changing world. Consequently, assessing the impact of the worldwide trend on inflation and deflation in the Asian-Pacific region has become a necessity. This is why KDI School conceived the idea of holding the conference as a forum to analyze the problem and provide recommendations for the future.
On April 29, 2022, KDI School of Public Policy and Management hosted an online conference titled "Inflation and Deflation in Asia". The conference had in attendance faculty and researchers from different universities both within and outside Asia. The conference was split into two parts, morning and afternoon sessions.
Woosik Moon, a professor of economics at Seoul National University, delivered the keynote address. In his keynote address, he made reference to inflation and deflation in South Korea, the reasons for this, and lessons learnt from the current monetary policy to combat current and future inflation. He stated that trade liberalization aided in the reduction of inflation in South Korea by permitting the importation of low-cost goods and increased competition. He explained further that the entry of China to the World Trade Organization (WTO) and Korea's free trade agreement (FTA) policies were both significant milestones in the Korean economy.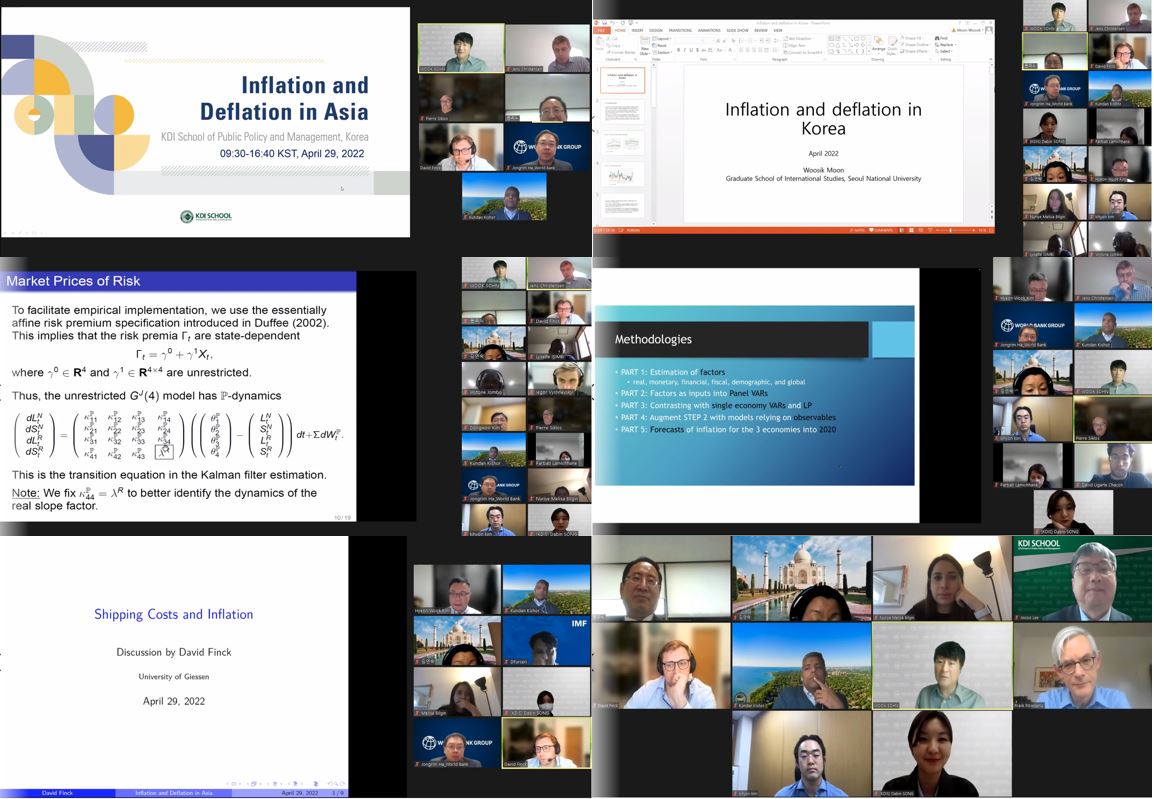 During both sessions, eight scholarly papers were delivered in total, with an emphasis on the subject matter (inflation and deflation in Asia) and the role of the central banking system.
Dr. David Furcerri of the International Monetary Fund (IMF), one of the speakers, delivered an excellent presentation of how inflation sensitivity to shipping prices changes across multiple dimensions in his talk "Shipping Costs and Inflation."
He explained that the cost of shipping has risen dramatically since the outbreak of the Covid-19 pandemic, putting pressure on the economy in terms of inflation. He confirmed that his research was the first ever to investigate the effect of shipping costs on inflation. He therefore concluded by speculating that rising worldwide shipping costs will continue to drive up domestic pricing significantly in the event that decisive actions are not taken.
The closing presentation was preceded by a question and answer session in which attendees had the opportunity to ask questions and provide feedback on the papers presented throughout the conference.
The closing remarks were delivered by Professor Wook Sohn, assistant dean of the KDI School of Public Policy and Management, office of international development and research cooperation.
He thanked everyone for their contributions and support in making the conference a success.
Related News
Most Read