NEWS

BACK TO LIST
Interests Beyond Academics: Professor Changkeun Lee
Date 2022-08-31 10:44
CategoryStory
Hit107391
Professor Lee Changkeun earned a Ph.D. in economics from the University of Michigan in 2015. Before joining KDI School in 2020, he worked at the Korea Development Institute as an Associate fellow and Yonsei University Wonju Campus as an Assistant Professor. A connoisseur of fine arts, music and many other interests, talking to Prof. Lee was awe-inspiring.
What are your interests or hobbies?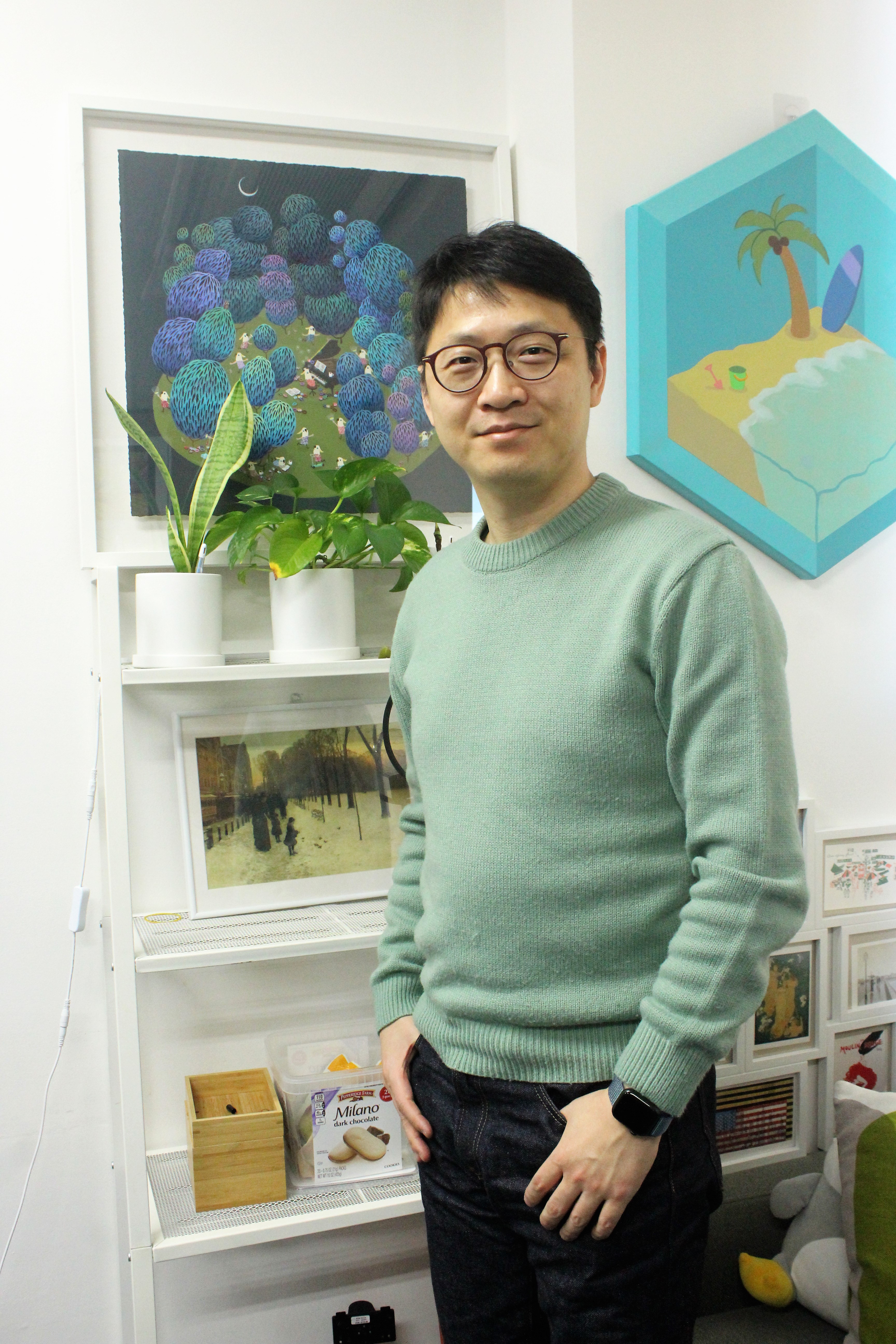 I have many kinds of hobbies. First of all, I like travelling around, seeing new places and meeting new people. I also like fine arts. Recently, I started collecting art pieces. I listen to all kinds of music, and finally, I like many different kinds of sports. Especially soccer since I have been playing the game for more than 20 years.
How did you first start playing football?
I started playing when I was a high-school student, inspired by a Korean football player. He didn't really hit the top professionally. Although he was in the 2002 World Cup squad, he didn't play any single game. He was very creative and good at taking chances which I found inspiring. I, for my entire soccer career played midfield and he was one of the players that impacted me the most.
What is your favourite football team?
I don't really follow any particular club but I am a fan of Jeonbuk Hyundai Motors, a K-League team. They won the K-League a record eight times, the Korean FA Cup four times, and the Asian Champions League twice. The reason I like this team is because of their team-first spirit and no players dominating the team's performance.
I also loved Manchester United back in the 2000s when Alex Ferguson was the head coach because that was exactly the type of team I really liked. Moreover, Korean footballer Park Ji Sung also played for the club. For the same reason I like San Antonio Spurs of NBA where the head coach tenured over 26 years or so. He kind of maintains the team spirit, discipline, and team strategy rather than putting star players in the team and letting them do whatever they like which hurts the team spirit.
Since you are also into fine arts, do you have a favourite artist or art form?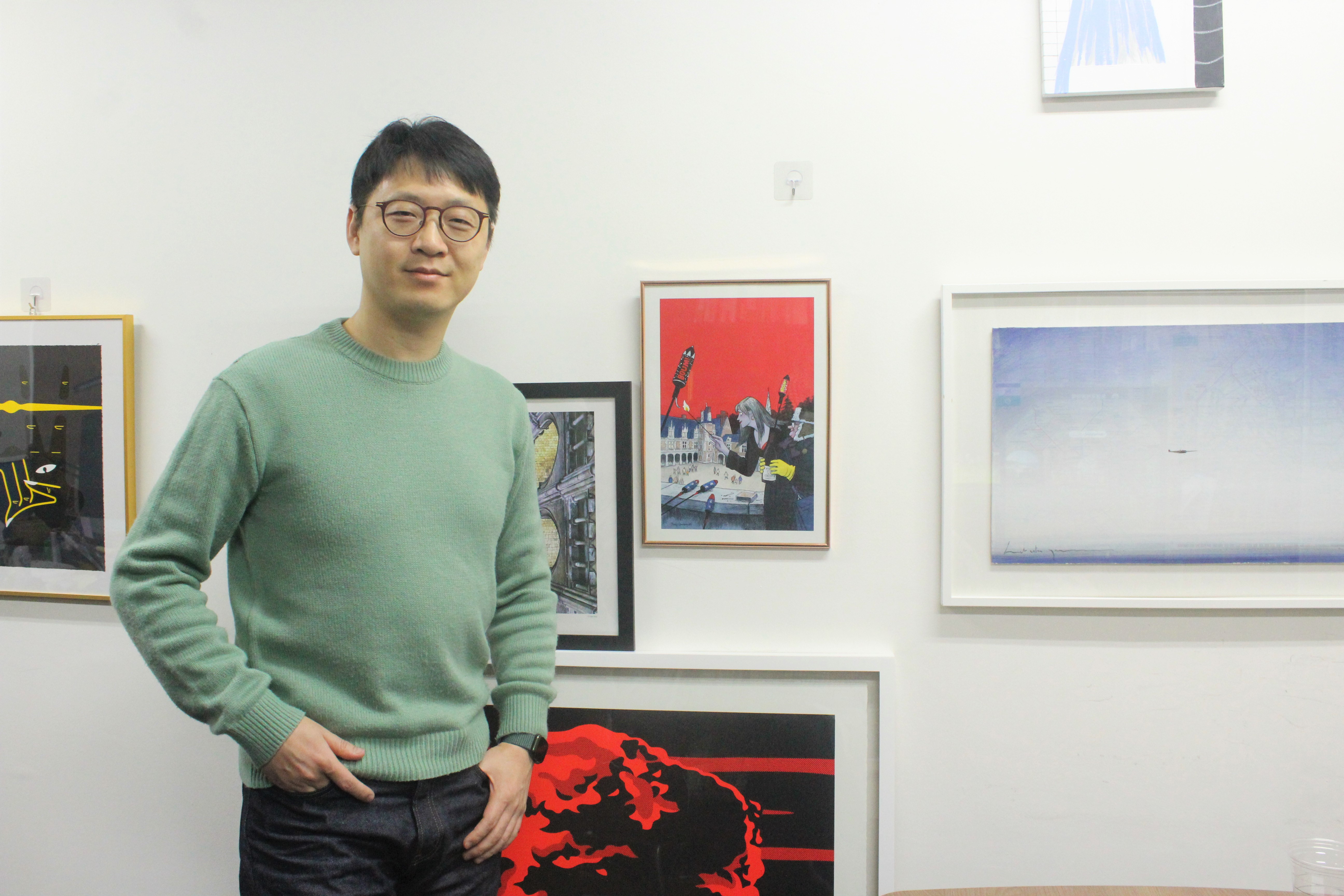 When it comes to fine arts, amongst certain classical artists, I like Paul Gauguin and his followers who are often called 'Nabis' the most . They were kind of symbolists who went down to the rural areas and dived deep into the primitive and natural landscape and lives and there they tried to simplify and symbolize their surroundings with paintings that were flat and filled with vivid colours. Paul Gauguin spent most of his later life in Tahiti since he really liked the life there and he died there. There are many movements that affected Picasso and many other later artists but the Nabis paved the way into the kind of idea that painting as it is and imitating what it looks like doesn't mean that it's great art. They wanted to deliver something spiritual and they were very active in deforming and changing the forms and putting very dramatic colours instead of actual colours which is why I love them. But personally, I collect very contemporary art, mostly graffiti and street art these days. Street artists started as outsiders but now they are becoming more mainstream. I know some artists and they are very different from mainstream artists so they don't really stick to the conventional way of expression and they have no hesitation in marketing and selling their products through a website because they believe that it's the way to disseminate their work to the masses.
Is graffiti and street art popular in South Korea?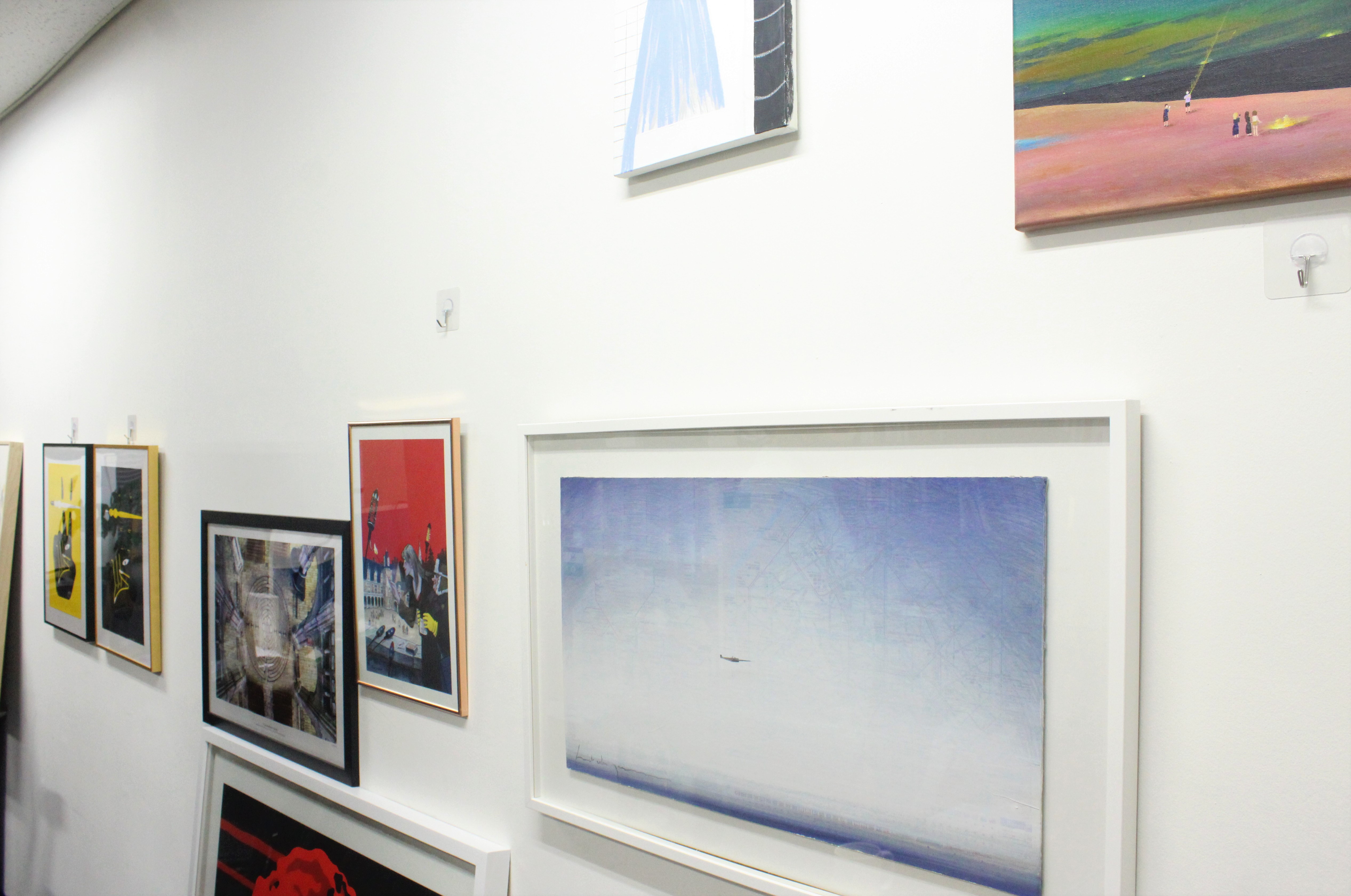 There are some street artists but street art not very popular yet. I usually collect French and American graffiti artists because they became mainstream and make something you can buy. Banksy, for example, I like his sense of humour because one of his works was shredded after it was auctioned. I am also a big fan of Shepard Fairy, who gained much popularity after his iconic "HOPE" Obama campaign poster. So, that kind of humour and spirit of resistance is what I like.
What kind of music do you listen to very often? Would you like to recommend artists or music to our students?
The music I listen to changes from time to time but I can say that I have three favourite artists. They are all Korean and I would really love to recommend them to anybody because their music has a universal attractiveness and is not really mainstream K-POP. They all have universal attractiveness.
So, the first artist is Jung Jaeil who has composed scores for Okja, Parasite and Squid Games. He combines different kinds of music, like traditional and contemporary and knows classics really well. There was a documentary by JTBC dedicated to him and he has also composed a song for the Inter-Korean summit. The theme song for the movie Parasite gave a twist to the classical 'fugue' so he has a good understanding of classical music and utilizes the instruments well. In one of the TV shows, Jung Jaeil said, "I have no talent. I did music because I had to make money but now I would like to do music for music's sake. I like Korean traditional not because it's Korean, not because it's traditional but because it is beautiful". Jung Jaeil keeps the original form and puts it in a parallel with contemporary music. The final output is really nice and exotic but sounds really good. I find him very unique.
He's also a close friend of an old artist called Yoon Sang, who is my second favourite. Yoon Sang has a very wide range of music as well.
Link for 윤상 & 정재일-El Camino (https://youtu.be/BSMTLVFhrg4)
This music is very techno but at the same time spiritual. Jung Jaeil re-arranged the original version by Yoon Sang. The title of this song is El Camino which means 'the way' or 'road ahead of you' in Spanish. The theme is like you don't know what's ahead of you or what's at the end of this road but you really need to get on this road and explore. .
Yoon Sang debuted in the 1990s and was almost an idol at that time. He really liked music and sound itself and loved digital sounds, so he did many experiments with it. He was kind of a pioneer in electronic and synthpop in the Korean music scene. Compared to his career and ingenuity, he does not have many popular songs because he is a perfectionist. Yoon Sang has invited and collaborated with many international artists for RnB style of music. Personally, I like artists who are open to genres, different techniques and styles and these two artists perfectly match this category.
And the last artist I would like to introduce is much younger than me. 'Oohyoo' was educated internationally so she likes writing lyrics in English.
Link for Oohyoo - Brave MV (https://youtu.be/1Gvucc7SacE)
I love her themes and visual expressions in the video. Throughout her songs, her main theme is to give more life to ordinary things. 'Brave' is one of the songs I really love. She is someone like Yoon Sang in a sense that she kind of mastered digital sound mixing. This is one of the songs I would like to recommend to our students because I think this music video and song delivers the message that 'often times, we feel very small whenever we face difficulty, when we fail in exams and at many important points in our lives but we can become somebody else's seed in many ways like it is shown in the video.' Eventually, you will get a chance to do what you are supposed to do in life. That's why I like her songs, her music, her ideas and her sentiments. She also has a sense of humour in many ways. Another song that I would like to recommend is K-drama by Oohyoo. The music video is fun where she has utilized the cliché of K-drama. The video gives dual feelings to people like me who feel K-drama is boring and clichéd and to those who love K-drama and think of it as cute and interesting. And I like the use of visual arts in the music video.
Link for Oohyoo – Kdrama (https://youtu.be/oLhKEKgg53M)
What kind of books do you read?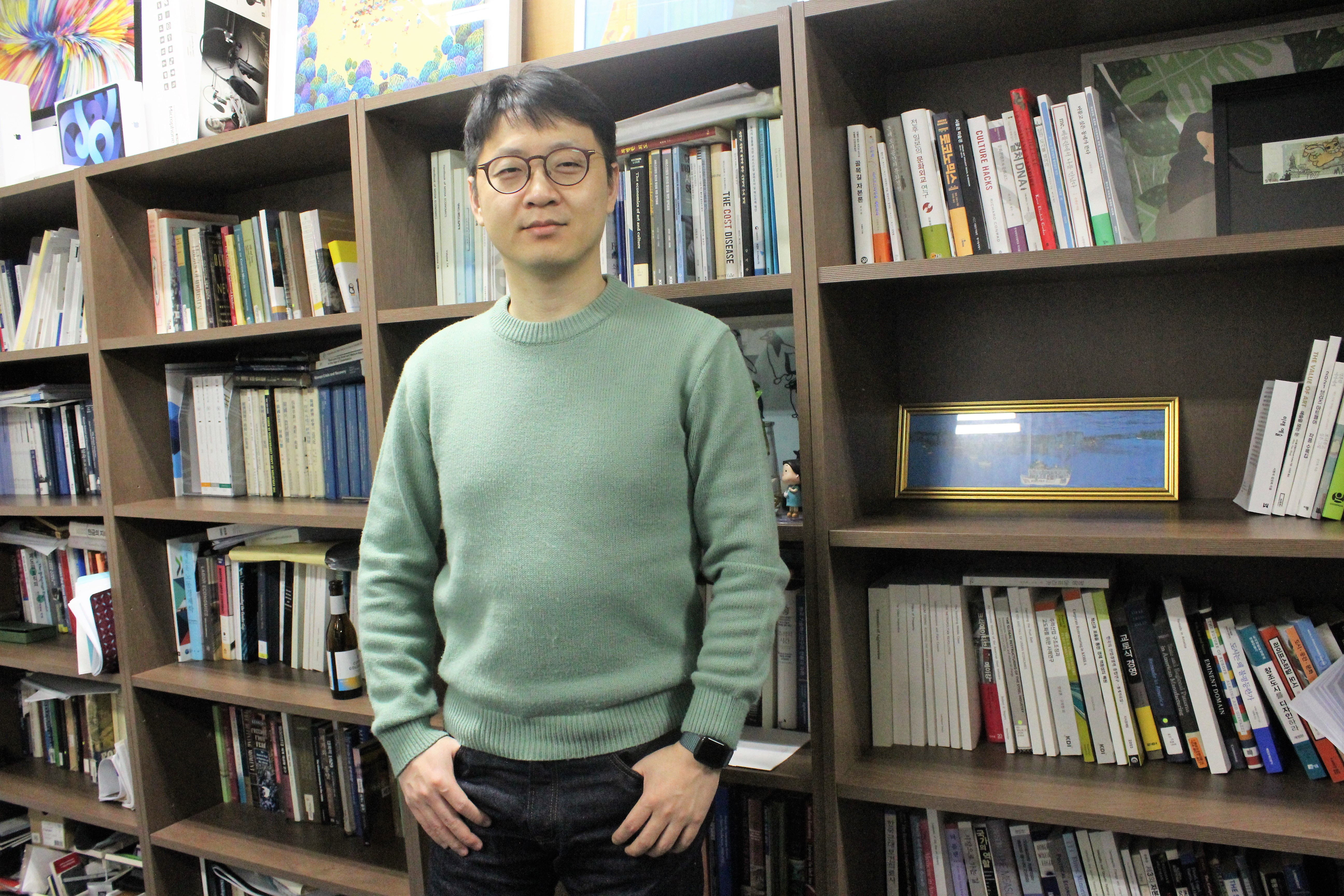 I don't really read a lot of literature. I love non-fiction, mostly academic ones. Sometimes I read autobiographies or biographies reinterpreted by a writer or historian. I like autobiographies of controversial people like Lee Wan-Yong. He was a bureaucrat when Korea was annexed by Japan so he was considered as the biggest traitor who sold the country to Japan. There are not many books that can portray him objectively or from a different perspective. One of the books I really liked described him as a modernist but a distorted modernist because he saw the reality of Korea back in the 19th century and thought that modernization was the only way to save the country. Lee Wan-Yong saw the reality of international geopolitics and considered that Japanese rule would be better since they are objective and modern in many ways. Stories such as his that do not conform to societal norms are rarely discussed openly. However, I like such non-fiction that gives light to underexplored aspects of history and society.
Recently, I read some non-fiction about the 'Rust Belt' in the United States, like the book called 'Janesville'. The book tells a story about what happened to a city where all the factories are gone and what happens to de-industrialized cities in the American Midwest. It was interesting partially because I was educated in Michigan for my PhD and I saw many rust belt cities during my stay there. Personally, I wrote my dissertation about the automobile industry so I feel kind of attracted to this topic and it was very meaningful because that's a future we can face and actually we are facing it in the South-east region of the country where ship building industries and heavy chemical industries are concentrated. Such books are kind of between fiction and non-fiction where sometimes, they dramatically illustrate what's going on and sometimes they feature a person who has a dramatic story inside. So, they go back and forth between describing these systematic changes and some sociological phenomenon and very personal experiences and personal feelings. Another book I liked was 'Hillbilly Elegy' which commonly addresses the problems and personal development of young individuals who migrate out to big cities in search of better jobs and opportunities. As the city they grew up in declines, they reminisce about their time living there, their parents and express their mixed feelings. I am not really good at making arguments and agitating people with "We should do this!" but I am relatively good at describing a situation for what it really is. Hence, I like these kind of stories.
Do you also prefer movies based on real life? What kind of movies do you like?
Yes, that's right. It is not only because I majored in economic history but also because it is kind of my personality. I like reinterpretation of the past with visualization and illustration in a new way. Something like 'Hidden Figures' which portrays the life of three black female scientists in NASA is of interest to me. The scientist face discrimination in many different ways owing to their gender and race wherein they were given very minor roles even though they were capable of more than that. In the end they made their own way and became pioneers but nobody really remembers them so this movie sheds light on the forgotten figures. I just realised that I like movies about individuals and I don't really like fantasies or movies with sound effects.
Travelling is also one of your interests, so what is your favourite place?
I would say France because of art and music and because I met very important people there. The first time I went abroad was after my first year in college. I went to Europe because there was a boom for backpacking in Europe. When I first went there, I had no experience in art or music but after getting into college, I started taking courses about art history and music and that's how I cultivated my interest in them. And, by chance I met a guy who had a huge interest in art and he gave me tours of museums in Paris and that's when I really fell in love with art. Since then, I have been to France to visit him almost 20 times. One of the best memories is when the "big brother" and I travelled around France for a month following the footsteps of great artists including Paul Gauguin. I was 21 or 22 years old that time. We went to Pont Aven, a very small town in Western France and actually went to a Church where Paul Gauguin painted 'Yellow Christ' and saw the original piece there. We travelled to Arles to look for Vincent Van Gogh's paintings, the place he was hospitalized and also went to Aix-en-Provence to see the actual Montagne Sainte-Victoire.
Do you have a favourite place in Korea?
I like Jeju but not the famous places in Jeju. I prefer places that still maintain original forms but have a new generation inside. Like traditional Jeju houses but an Italian restaurant inside that kind of thing and small bookshops. Then there are illustrators and painters who moved to Jeju and run B&B and art classes so I like going there.
In the mainland, I like Tongyeong. It is in the middle of the southern coast and takes around two hours from Sejong-si. It is where most of the sea food is concentrated so if you go there, you can enjoy Sashimi and seafood a lot. Tongyeong is also the birthplace of many artists such as painters and musicians. A famous contemporary composer 'Yoon Lee Sang' was born there so to honour him a music festival is held every year. Tongyeong also has a very good music theatre, one of the oldest tunnels in Asia and many good islands around. It is definitely a must visit place.
Related News
Most Read