Facilities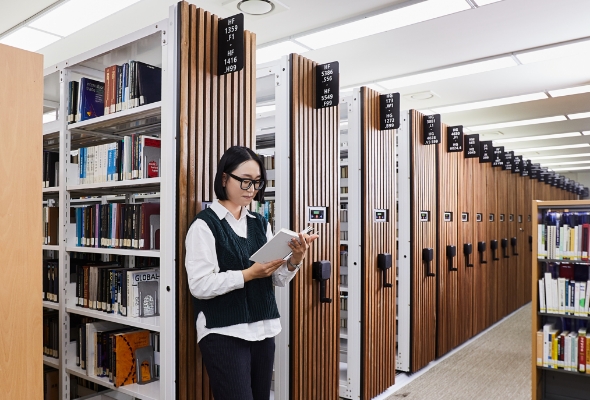 Library
Open 09:00 - 21:00 (Mon. - Sun.) Closed on national holidays
KDI Central Library continuously strives to provide the best facilities to create an efficient learning and research environment. 24 Hours opening in the Reading Space on the 3rd & 4th floor.
Visit kdi central library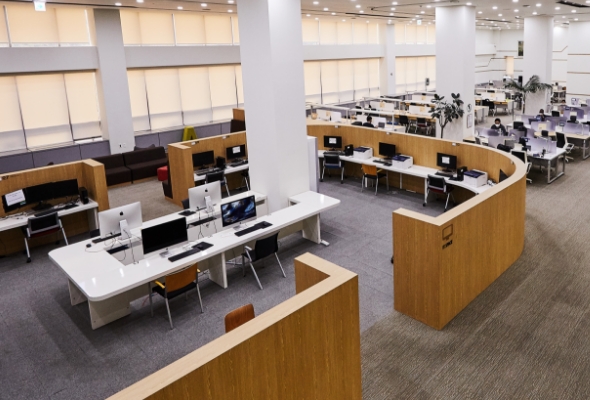 Computer Lab
Open 24 hours(Mon - Sun)
KDI School computer lab is located on the 3rd floor of the 공용동. This computer lab is a quiet environment for our students to work on class projects with state of the art computers.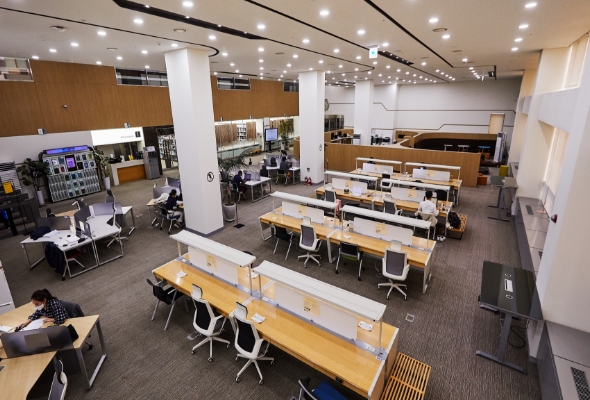 Printer Room(Copying / Printing)
Open 24 hours(Mon - Sun)
Next to the computer lab, there is a printer room where students are allowed to use the copy machine as well as the printer. In order to use these, students must charge their student ID with either cash or credit cards from the charging machine provided in the printer room. Coins are not acceptable.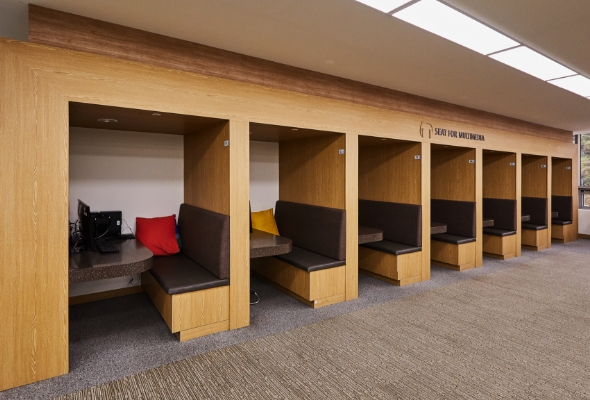 Student Chamber
Open 24 hours Available Wireless Internet Inquiries : 044-550-1258
The student chambers are located on the 4th floor of the main building and are communal study rooms for all KDI School students to do research, class assignments, team projects, or take a rest in their free time. The rooms are not designated places for specific students or groups and you are required to take all your personal belongings and study materials with you when you leave.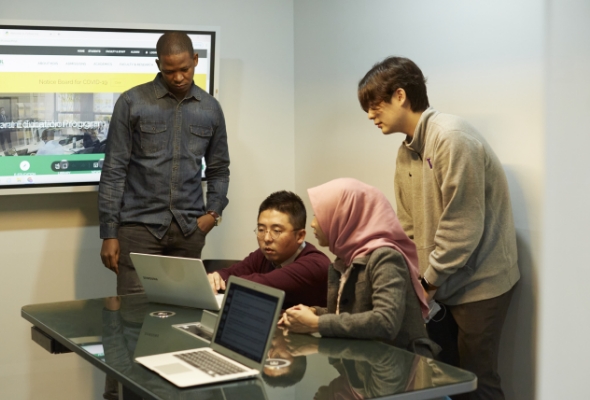 The Group Study Room
Open 24 hours
Space for facilitating the efficient execution of collaborative research and group projects. The group study room is equipped with a height-adjustable moving desk and an electronic blackboard with a writing and device mirroring function.