Meet Our School Nurse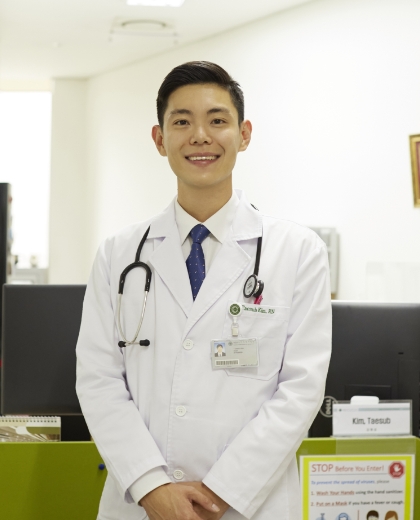 Taesub Kim
KDI School Nurse
Dear Friends,
Welcome to KDI School and Student Health Services! My name is Taesub Kim. I am a registered nurse educated and trained in the United States. It has been a humbling and rewarding journey for me to work as a nurse here at KDI School taking care of students from all over the world.
You may be stretched academically, emotionally and physically while going to school. I am here to help you stay healthy and deal with any health issues you may encounter during your academic journey.
Having worked as a school nurse for many years, I learned that many international students seek medical care for different health concerns. I believe it is my role to find and utilize available health resources to provide patient-centered nursing care to each one of you.
I hope studying at KDI School grants you a wonderful opportunity to grow personally as well as to enjoy your health and strengths as you face the many demands of school.
It is a privilege to serve you here and I always appreciate your suggestions as to how we can provide better services to our students.
Read BIO
After completing his nursing degree in U.S., Nurse Taesub worked in an endoscopy center in Ohio prior to coming back to Korea. With his fluent English skills along with nursing career, he has worked in various health care settings in Korea as an ICU nurse, professional medical interpreter/translator and coordinator for international patients. He considers it a privilege to serve students at KDI School with his professional experiences in the broad field of Nursing and English he has developed over the years.
Education
Bachelor of Science in Nursing (BSN), Capital University, United States (2014)
Associates Degree in Nursing (ADN), Sheridan College, United States (2013)
Bachelor of Arts in English Linguistics and Literature (BA), Chungnam National University, Korea (2009)